According to polls cited by the centrist group No Labels, support for a third party presidential candidate in 2024 is growing. To counter this trend, Democratic strategists are working with Never-Trump groups.
Former Republican columnist Bill Kristol, who co-founded the anti-Trump Lincoln Project, and Democratic strategist Ron Klain met recently at a gathering intended to oppose No Labels' political efforts, according to the Washington Post.
The meetings' organiser, Third Way, confirmed the June 6 event to Fox News Digital but would not provide further information owing to a confidentiality agreement.
A year and a half before election day in 2024, a recent poll found that one in four respondents preferred an unknown, unannounced possible candidate to either of the front-runners, President Biden or former President Trump. As a result, No Labels feels confident in its chances of winning.
According to Suffolk University Political Research Centre director David Paleologos, "with one-in-four voters choosing an unnamed candidate, voters are disrupting the calculus that they will automatically vote for one of the two major party choices." A third of voters in each party prefer a different candidate to lead their ticket, according to the Suffolk poll.
Not Labels' assertions United States citizens are pleading for a candidate who is neither Trump nor Biden (Getty Images).)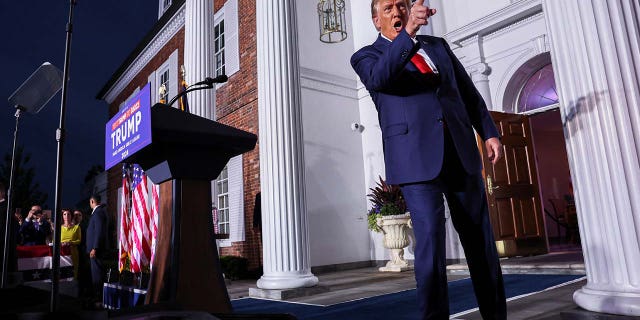 Trump, lawyers part ways after federal indictment