On Wednesday, Flag Day, Republican Sen. Roger Marshall unveiled a bill that would forbid government buildings from displaying any flag other than the American one.
With a few exceptions, the One Flag for All Act will make it unlawful to fly, drape, or otherwise display any flag on federal buildings or property other than the American flag. His bill is in response to the Biden administration's choice over the weekend to fly the rainbow flag at the White House during a homosexual pride celebration rather than the American flag.
The Kansas senator at the time tweeted, "This is a disgrace. Not only is it a violation of the US Flag Code, but it also serves as a stark illustration of the White House's incapacity and determination to prioritise social agenda over patriotism.
During a hearing of the Senate Budget Committee, Senator Roger Marshall speaks. – Getty Images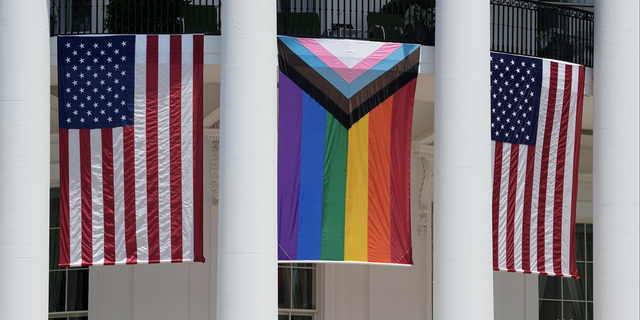 Republican Representative Chip Roy of Texas wrote on Twitter on Wednesday that "we have a duty… [to] stand up in defence of this country instead of a radical Leftist ideology that results in a pride flag being hung at the same level as the US flag on the front of the White House."
Political commentator and former Texas Republican gubernatorial candidate Chad Prather tweeted, "This is DISGRACEFUL." Why is the pride flag surrounded by the American flag? We need to put a stop to this insanity.
The House Appropriations Committee passed legislation on Tuesday that would limit the kind of flags that are permitted to fly on Department of Veterans Affairs sites. This is connected to the previous point. That came after numerous Republicans expressed concern in a letter dated June 6 that pride flags were being flown at VA facilities "at the expense of other traditional flags… such as the American flag, whose Stars and Stripes represent all Americans."