In an effort to speed up the U.S.'s development of artificial intelligence technology, a Republican member who is leading Congress' response to Big Tech is urging the creation of a commission. He warns that Congress is acting "too slowly" on the quickly developing field.
The National AI Commission Act, which was introduced this week by Rep. Ken Buck, R-Colo., together with Reps. Ted Lieu and Anna Eshoo, D-Calif., calls for a panel of 20 AI specialists to meet and advise the U.S. government on the risks and potential involved with it.
Buck has long been one of Capitol Hill's most vociferous opponents of Big Tech's unrestricted growth. He acknowledged that Congress was, as is typical, proceeding with its AI talks at a leisurely and "deliberative" pace but maintained that the commission will assist in those discussions.
Rep. Ken Buck, a Republican from Colorado, discusses his plan for a bipartisan AI commission with Fox News Digital in an effort to hasten Congress' reaction to the quickly developing industry.
"It took a few years for Congress to figure out what they wanted to do with the internet, and the mistake that was made back then was that they didn't follow up every year on how to make it even better," said Buck.
"And that's what I think we need to do with this commission," he said, "is keep it in place long enough so that we can see some of the results of the legislation and regulation that's been happening."
Congress has been rushing to pass a number of legislation initiatives in an effort to stay ahead of AI. (Bill Clark/CQ-Roll Call, Inc)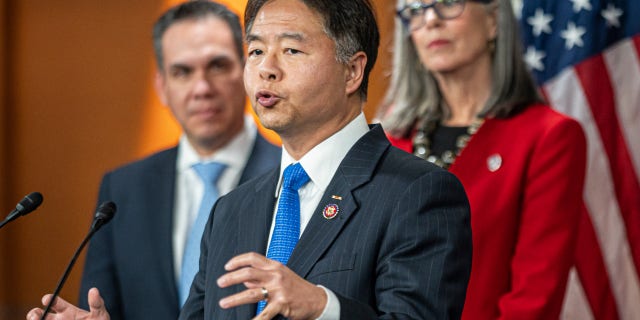 Buck expressed his concern, saying, "I hope Congress stays on top of this and does not simply shirk its responsibilities and walk away and say, "We did it," and now it is over." "We learned a lot from the first five to six years of the internet, and Congress could have prevented some of the issues we saw two decades later," said one researcher.