Speaking on Saturday to mark the first anniversary of the Supreme Court decision that overturned Roe v. Wade, former vice president and 2024 presidential candidate Mike Pence reaffirmed his commitment to defend the unborn and proclaimed that in order to be truly pro-life in America, "you must be pro-adoption."
"Let us here resolve that, as we commemorate this momentous new anniversary, we will work harder than ever and pray more earnestly to advance the rights of human life and the rule of law in every American state. Pence made the statement on Saturday, June 24 at the one-year anniversary of the Supreme Court's historic decision to overturn Roe v. Wade. "That we will support women in crisis pregnancies with resources and support for their care, for the unborn, and for the newborn as never before," Pence added.
In order to be pro-life, one must also be pro-adoption, he said. "That we will advance the cause of adoption in America." And we'll work tirelessly to elect officials at every level who will defend the sanctity of human life.
That we will advance adoption in America because being pro-life also means being pro-adoption.
— Mike Pence
On June 24, 2023, in Washington, DC, Republican presidential hopeful and former vice president of the United States Mike Pence delivers a speech at a Celebrate Life Day gathering in front of the Lincoln Memorial. (Anna Moneymaker/Getty Images)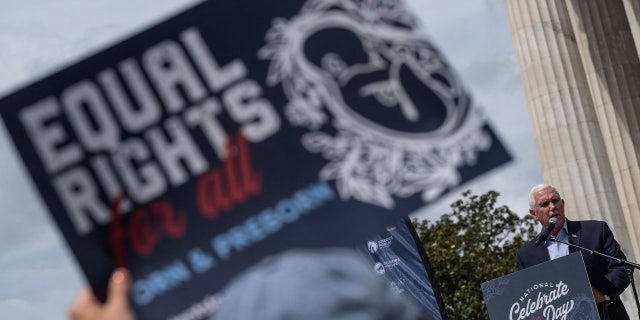 "We stand for babies, for their unalienable right to life."

— Mike Pence
"Men and women of the pro-life movement, let us never relent in the cause of life," Pence said.
"We shall choose leaders at all levels who will stand up for the sacredness of human life without making excuses. The calling of our time, according to Pence, is the cause of life. "We can never bring those 62 million lives back whose voices were never heard in this world."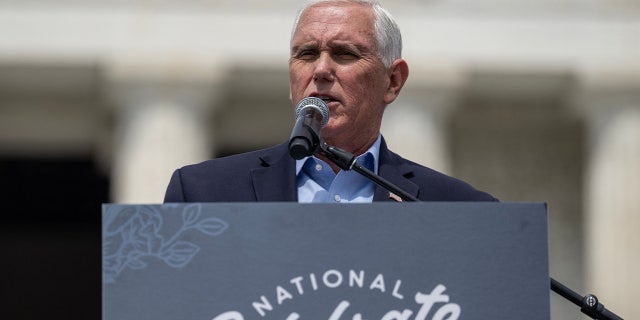 Sen. Hawley: Strong father figures are 'desperately' required in light of the 'epidemic of fatherlessness'