Do you still use your cell phone for calls and the occasional game of Snake? Even vehicle keys and professional-grade cameras can be found in today's smart phones. Because it's so convenient, I always have a digital copy of my driver's licence on my phone.This is how to go about it.
It's quite simple to pay with your phone. Coming in last-minute?I have instructions on how to do it.
Your phone is capable of a lot more things. These features can be found in abundance in the accessibility settings. They are made by developers for those who require extra help using their phones, but they are useful for just about anybody.
1. Include captions in all of your phone, podcast, and video calls.
Not all video chats take place in a quiet environment, or perhaps your hearing isn't the best. No issue. On calls, podcasts, music, videos, and video chats, you can get real-time captioning.
On iPhone:
Go to Settings > Accessibility > Subtitles & Captioning.
Toggle the switch next to Closed Captions & SDH to the on position.
For your Android phone to enable Live Captions:
Go to Settings > Accessibility > Caption preferences.
Tap Show captions to turn it on.
Are you at risk? Millions are victims of a massive cyberattack
Your cell phone may soon receive a mobile service from Amazon. (CyberGuy.com)
2. Translate a conversation in real-time
I make a yearly commitment to myself to pick up a new language, but it never materialises. The next time you run across someone with whom you are experiencing communication issues, pull out your phone to assist. No, there is no fee associated with completing this.
On iPhone:
Open the Translate app. It comes preinstalled.
Tap the arrows next to the two languages to choose the languages you want to translate between.
Tap one of the languages to start typing or use the microphone to speak. NOTE: The Input Language icon appears next to the language you translate.
To switch the input language, tap the other language.
Both languages display what you say or type on your phone.
Download the Google Translate app for Android. It's free.
Open the app.
Tap Conversation and allow the app to record audio.
Select Auto. As you talk to each other, your phone will display the translations.
You can tap the Speaker icon to have your phone read translations aloud.
on a PC or Laptop ? In comparison to Google Translate, this programme promises to be six times more accurate.
3. Alert you if the dog is barking, a kid is crying, or glass just broke
Some sounds could elude you in your home depending on your hearing ability and its architecture. Your phone can be useful. Although you shouldn't depend on this to watch a child or protect your pet, it's a good backup option.
Despite increasing support for the notion on Capitol Hill, an expert disputes the need for a federal AI agency.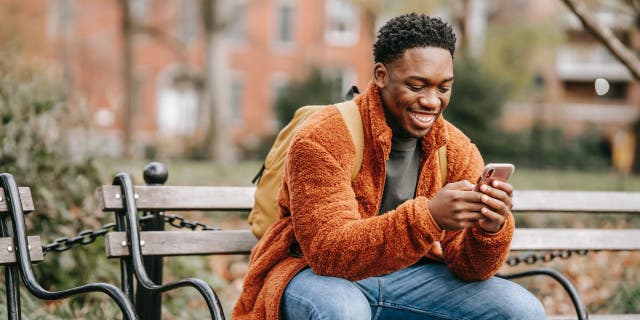 Go to Settings > Accessibility > Sound Recognition, then enable Sound Recognition by sliding the toggle to the right.
Tap Sounds and turn on the sounds you want your phone to recognize.
On an Android phone, turn on Sounds Notifications by:
Go to Settings > Accessibility > Sound Notifications.
Tap Open Sound Notifications, then Turn on. You'll need to allow permission to record audio.
Tap the cog icon. You can choose what sounds you want to be notified of and how.
4. Act as impromptu hearing aids
If you have a pair of AirPods or Powerbeats Pro wireless earphones connected to your iPhone, iPad, or iPod touch, you can set up Live Listen, which is designed for persons with hearing impairments.
The consensus about the AirPods' combined range with Live Listen is roughly 50 feet. At closer ranges, it is feasible to hear talks through walls, albeit the quality may suffer depending on the substance of the wall. No, I'm not telling you to spy on people.
First, add the mode to the Control Center:
Go to Settings, then tap Control Center.
Scroll down until you get to Hearing and tap on the green + sign.
Tap on the back button to save the settings.
To use Live Listen:
Open the Control Center and tap the ear icon.
Tap the Live Listen icon.
Place your device in front of the audio source you want to hear.
When you reach Hearing, continue scrolling down and tap the green plus sign.
To save the settings, tap the back button.
Android's Sound Amplifier feature works similarly.
Go to Settings > Accessibility > Sound Amplifier.
Choose Open Sound Amplifier. From here, you can add the icon to your app list if you want.
Choose whether you want to amplify the sound coming into the microphone or media playing on your phone.
Connect your headphones and follow the on-screen instructions.
8 excellent iPhone accessibility tips to simplify your life
5. Read or describe what's happening on your screen
When you tap on something on the screen, you can hear it read or described to you loudly. You can carry out this action using the whole screen. On your iPhone, tap Spoken Content to enable it.
Go to Settings > Accessibility > Spoken Content.
Toggle on Speak Selection to get a Speak button when you highlight text.
Toggle on Speak Screen. Swipe down with two fingers from the top of the screen to hear the content of your screen.
Android phones can also perform this. Even cooler, you can use your camera to take a photo or text and then record a voiceover reading it or describing it. Activating Select to Speak
Go to Settings > Accessibility > Select to Speak.
Turn on the Select to Speak shortcut. Note: You will need to give it full control of your device.
Tap the shortcut on your screen to use it.
Keep learning about technology
The name of my listened-to podcast is "Kim Komando Today." It's a solid 30 minutes of tech news, advice, and calls from all around the nation from people like you who have tech-related questions. Wherever you get your podcasts, look for it. Please click the link below to view a recent episode.
Your Apple Watch is a partner in the fight against PTSD, not just a regular accessory. In this special edition of "Kim Komando Today," I examine NightWare, an app that turns your Apple Watch into a defence against sleep difficulties brought on by PTSD
Soon, Amazon might provide no-cost wireless phone service.