Rep. Matt Rosendale, a Republican from Montana, declared Sunday night that he would vote against the "Fiscal Responsibility Act," the debt ceiling agreement that House Speaker Kevin McCarthy, a Republican from California, had made public earlier in the day.
The "Fiscal Irresponsibility Act," according to Rosendale, failed to control federal expenditures. Furthermore, he claimed that senators who favour the measure are demeaning the American people.
According to Rosendale, "The D.C. Swamp has suggested adding $4 trillion to the current $31 trillion national debt, which would be the highest debt ceiling rise in our country's history. The radical agenda of the Democrats and the Biden Administration is still funded by the Fiscal Irresponsibility Act, which fails to reduce spending.
The American people are being insulted by supporting a piece of legislation that continues to jeopardise the financial future of our nation, he continued. I will vote AGAINST the Fiscal Irresponsibility Act because Montanans did not send me to Washington to support politics as usual.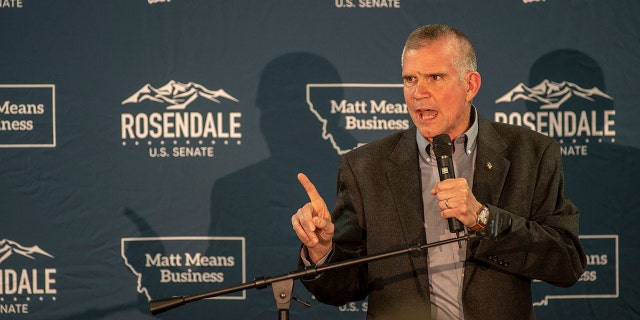 "This comprehensive plan will appropriately support the federal government, remove obstacles to economic growth, and safeguard Social Security, Medicare, and veterans' benefits. To ensure the financial future of our country, Washington's lawmakers and bureaucrats must alter their spending practises, he continued at the time.
"We must shrink Washington to grow America," Rosendale said in his conclusion.